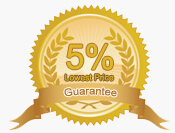 Replacement Car Canopy Covers
When a shelter's polyethylene cover experiences a rip or wear and tear, do you disable and toss it entirely? As the metal frames of portable garages, carports, and buildings inevitably last longer than the polyethylene, we provide a wide assortment of replacement covers.

So you can continue getting all the use out of your shelter and giving your investments the full protection needed, our selection encompasses round and peak shapes for small and large portable shelters. Find the exact fit, from the shape of the shelter to all specific dimensions, in our selection. To get the strength needed, as well, choose from multiple polyethylene thicknesses. Rather than make a compromise, choose the easiest attachment method, along with the appearance, from our pipe-in pocket and lace-on replacement covers.

As far as functionality is concerned, replacement covers retain all properties. All covers, once attached to the frame, continue to provide an excellent UV blocking and waterproof surface. With your existing galvanized or powder-coated steel frame, the new cover still provides for air circulation, preventing damaging mildew and dry rot from building up on your vehicles, equipment, or other investments.

If your shelter has a tear or frayed material, don't despair. Browse our selection to find a precise replacement cover.
We have replacements covers for just about every size shelter. We are in the process of adding all of the sizes to our site however please contact us if the size you need is not listed yet. We can be reached at 800-984-7657 or at
customerservice@portablegaragedepot.com
for pricing.

Subtotal: $0.00
Item(s): 0

---
---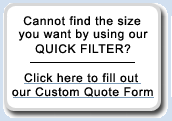 ---
---