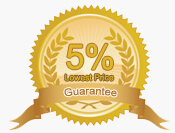 Metal Sheds
When you've got tools, a lawnmower, or a bicycle to protect, you don't want to put them in just any shed. You want the power of galvanized steel, and that's what these structures provide.

This metal shed, featuring a low gable with a reinforced roof and sliding doors for easy entry, offers a full enclosure. Simply store your investments inside, and its durable frame keeps them protected from the elements.

When it comes to matching your property, its neutral palette and range of shapes offer a choice of possibilities. Select a solid-color or two-tone style, either as an independent shed in your yard, or as a structure that appears to lean against or be part of your home.

And, along with these attributes, adding one is a fairly straightforward process. Parts in each kit come pre-cut and pre-drilled, and with the right tools, setting it up turns into an afternoon DIY project.

Think a metal shed might be the right storage solution for you? Browse the colors, sizes, and configurations today through Portable Garage Depot.
Metal Sheds


48 Records Found
Displaying Page 1 - Records 1 to 10
[-] Suppress Descriptions and Images
---

Subtotal: $0.00
Item(s): 0

---
---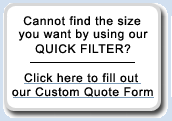 ---
---