Cheap Portable Garage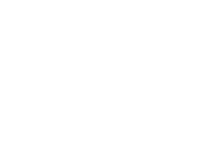 Portable Garage Depot has a large selection of cheap portable garages to choose from. Every one of Portable Garage Depot's portable garages are below retail value. Choose from cheap portable garages to store your car, truck, RV, or equipment. Portable Garage Depot also offers cheap portable garages designed to be used as greenhouses and animal shelters. No matter your storage needs, Portable Garage Depot has a cheap portable garage for you.
Call Us Toll Free @ 475.308.8477
While the portable garages at Portable Garage Depot are cheap, they are not inferior in craftsmanship. All of the portable garages come with heavy duty steel frames with a powder coating that prevents rust and corrosion. The cover is made from a triple layer polyethylene material that is treated inside and out to repel water and ultraviolet rays. The whole portable garage is then secured tight with an anchor system that goes into the ground. The portable garages sold at Portable Garage Depot will protect your investments from any harsh weather. Water and snow will be unable to damage your car while under the polyethylene tarp. The sun's harmful UV rays will be repelled and unable to crack and fade your vehicle's paint. Preserve the value of any possession with a cheap portable garage.
The cheap portable garages come in many different styles and sizes. The larger size portable garages can house a truck, boat, or even RV. There are wider portable garages available that can store multiple vehicles, or you can purchase a joiner kit to join more than one portable garage together to create more space. There are also cheap portable garages that are designed to be used as greenhouses. They come with a special laminated polyethylene cover that blocks UV rays but allows significant amount of light in to nourish your plants. Portable Garage Depot also offers special animal shelter portable garages you can use for pets, horses, and livestock. They provide a shelter area for your animals from the sun or rain. They come in round or peaked styles and are open on both sides, so the animals can run in and out at their leisure.
At Portable Garage Depot, you will find the best cheap portable garages available. Inexpensive and well made, our portable garages can match your storage and sheltering needs.