Canopies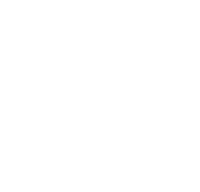 Not every home is built with a brick-and-mortar garage. If this sounds like your house, what do you do about storage? Canopies, designed from a galvanized steel frame and polyethylene top, are an alternative to constructing a brick-and-mortar structure and have several advantages. In addition to being able to be placed anywhere, the structure can be enclosed or open and will protect many investments and items inside.
Call Us @ 475-308-8477
The basic design for outdoor canopies keeps items inside protected from wind, rain, UV rays, and moisture. The sturdy frame, when installed correctly, withstands snow and rain accumulation on the roof. The polyethylene, on the other hand, keeps out the moisture and UV rays by being waterproof and UV resistant. The material is also treated to be rot, mold, and mildew resistant and allows for air circulation underneath.
Covering a car or another vehicle is the basic use for most outdoor canopies. Car canopies, usually called carports or portable garages, are open and, in some cases, may be made entirely of metal. The structure protects the car from being damaged by the elements and, in winter, will prevent snow from accumulating on the surface. Similarly, a canopy can be used for general storage of other everyday items.
Portable canopies are also needed for seasonal vehicles, such as boats and RVs. While other methods for storage, including RV parks, tarps, and shrink-wrapping, are possible, canopies are the most reliable method. Shelters are made with dimensions to cover each type of vehicle and, before you purchase a canopy, measure the vehicle, including appendages like vents and sun roofs, first. As leaving a vehicle outdoors for several months at a time shortens its usage, a canopy will prevent damage from UV rays and moisture from occurring.
Although similar in name, pop-up canopies are temporary shelters made from a powder-coated steel frame and a polyester top. Designed to provide shade and protection against rain, this canopy is treated to be waterproof and UV resistant. Pop-up canopies are characterized by a lightweight frame and, as a result, can be folded up and taken nearly anywhere. Common places are outdoor parties, the beach, trade shows, and flea markets. In all cases, the canopy needs to be anchored into the ground to stay put.