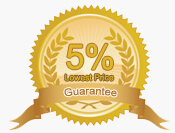 Get the highest level of strength for long-term, outdoor storage with our square tube shelters. Superior construction, with high weather resistance, defines each square tube building, regardless of size. An industrial square tube frame forms the backbone of each structure. Made out of powder-coated steel, each high-strength frame features five-foot spacing between the ribs and rafter supports and Rhino Shield protection.

Although the square tube frame provides excellent strength in the face of the elements, the other crucial component is a polyethylene cover. Made out of UV resistant, waterproof, rip-stop material, the cover fully encloses the metal frame and features zippered end panel doors for a high level of convenience. Investments, as a result, stay fully protected while in storage and are easily accessed. The cover, as well, is white inside for increased illumination.

As a dependable, year-round structure, a square tube shelter provides excellent versatility. From covering your everyday car to providing full shelter for seasonal vehicles and equipment to offering all-around protection, there isn't a storage need the square tube shelter can't fulfill.

Max strength square tube shelters are available in a wide range of sizes. Browse our selection to find the exact level of protection.


Subtotal: $0.00
Item(s): 0

---
---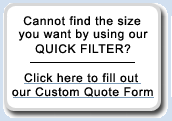 ---
---