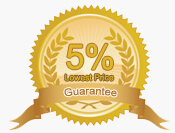 Portable Garage Depot


Your Online Destination for Instant Portable Garages, Portable Carports, Carport Canopies, Camper Storage, Building Kits, Boat Shelters, and More

When you're looking for a pop up carport or a temporary garage solution for a storage problem, there's nothing better than a

portable garage or portable shelter.

They're easy to set up and dismantle, they can be moved around, and they don't require any major construction work. If you need some extra space to store your tools, a boat shelter, or keep your car safe from the elements, a portable garage is the way to go.




Portable Garage Depot

is your source for instant all weather portable garages and portable carport building kits.

We offer many do it

yourself

pop up garage design building kits to fit your needs for cars, trucks, RV's, camper storage, boat shelters and more. Our garage plans can also be used as storage sheds for equipment, tractors, tools, sand and salt piles, hay storage, portable horse shelters, run in sheds and more. Our portable design building kits are universal and have multiple uses.

All custom garage and carport canopy frames are made of either powder coated or galvanized steel tubing depending on the model. The garage covers come in a variety of colors and are made of durable layered Polyethylene that includes a rip stop material for long lasting cover durability. We offer a wide variety of surface anchors to accommodate all surface applications.

In addition to our portable garage and carport canopy products we also carry a wide variety of affordable easy up outdoor canopies and backyard party tents that can be used for backyard parties, picnics, barbeques, and flea market tents. All of our outdoor canopies and party tents are made of

high-quality

powder coated steel with UV resistant covers.

Portable Garage Depot is a leading manufacturer's distributor of temporary shelters and pop up garage products shipping nationwide. We carry garage and carport products available in a myriad of sizes to accommodate anything that needs protection for temporary or permanent all weather element protection. We guarantee to have the lowest prices ordering factory direct and will ship all buildings nationwide. Call us today at

475-308-8477

or email us at

customerservice@portablegaragedepot.com

and

someone

will get back to you!!!




Temporary portable garages are a great option for those who need to protect their vehicles, equipment, or other valuables in a quick and easy way. They're also a popular choice for those who want to make sure they have a place to store items that are outside their homes, but not necessarily permanently.




And if you've got animals? We know what it's like to take care of pets—and sometimes they need special accommodations too! Our temporary portable shelters are perfect for keeping your furry friends safe and secure.

Subtotal: $0.00
Item(s): 0

---
---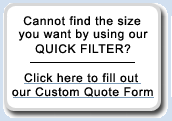 ---