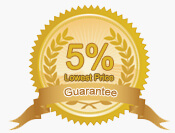 Buy Boat Shelters Online!
Why Portable Boat Shelters & Garages?
Unless you have thousands of dollars to spend on an expensive dock harbor for your boat consider using an industrial strength portable garage shelter to provide maximum protection and security for your vessel. We carry a wide selection of sizes and colors to custom fit your boat. Boat storage buildings and garages are weather-resistant and also protect paint and metal from harmful UV rays. We carry both house and barn style shelters for all-purpose protection. These commercial grade storage shelters have ample room for boats, boat trailers, boat accessories like sails and motors and even dinghy's and row boats. Securing a spot at a local harbor can be incredibly expensive. Not only do you have to be a member of the yacht club, which in itself can cost a couple of thousand dollars a year in dues, but your boat is under their protection and you may not always have access to the slips. Leave all that behind when you buy your own sturdy portable shelter and take matters into your hand where you know your boat will be safe.
| | |
| --- | --- |
| | |

Subtotal: $0.00
Item(s): 0

---
---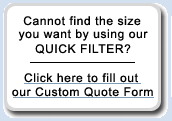 ---
---